About me
Years-old
French
Engineer
"My passion for science and engineering started at an early age, from there, I started to build a particular interest for chemistry. My different work placements throughout my education gave me the motivation to become an engineer in chemistry and material science. After working for 7 years in the chemical industry, I shifted to continuous improvement and manufacturing systems in the automotive industry. It brought me a wealth of experience in automation and data engineering. I am confident that my wide range of technical skills spanning from engineering, chemistry to computer science and linguistics are major assets to take on any future role in any industry. In the past 10 years, I had the opportunity to run 2 successful businesses and get a taste of entrepreneurship. As a final note, I am always on the lookout for the next big challenge and eager to take it to the next level."
---
Interests
Travelling

Cooking

Trading

IT/Coding
Running

Badminton

Volleyball
Hover the disks to discover more
Employment history
Manufacturing Systems & CI Engineer

Implementing Industry 4.0 technologies to improve TAKT time and limit quality issues while keeping costs down. Developing and designing interoperable systems to collect, analyse and visualise large amount of data to drive business decisions
Set-up automated and fully programmable data collection strategies to monitor and optimise production based on data intelligence (KPI's)
Implement continuous improvement activities using the Six-Sigma methodology and World Class Manufacturing techniques
Interact with the engineering and quality teams to feedback process and design issues
Lead and mentor Six-Sigma Green belt personnel to drive performance and promote a Lean manufacturing culture
Project Leader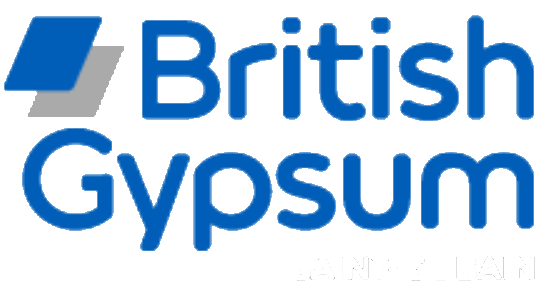 Development and innovation in plasterboard products for the UK market and optimisation of current product base for reduction of manufacturing costs
Leading projects with a cross-functional team involving technical, operations, marketing, supply chain and purchasing
Innovating and creating new plasterboard prototypes at the laboratory scale
Prediction and optimisation of recipes and processes using Six-Sigma tools (SPC and DoEs)
Facilitating transfer of process from laboratory to plant scale
Delivering high value products to customers while ensuring cost reductions to the business
Abiding by and promoting the strong health and safety culture of the company
Project Leader Development of joining processes for members' companies involving a wide range of techniques (diffusion bonding, brazing, soldering, resistance welding, surface preparation, electrochemistry, etc.)
Writing detailed project proposal for our members (Technical and financial aspects) or for publicly funded calls (Technology Strategy Board and Horizon 2020 programs)
Undertaking the work proposed in the laboratory
Writing final report containing the detailed procedure developed
Material design (jigging and parts)
Project management (material orders, budget and client interaction) and Health & Safety
Process review on our members' sites
Intern Student Year 5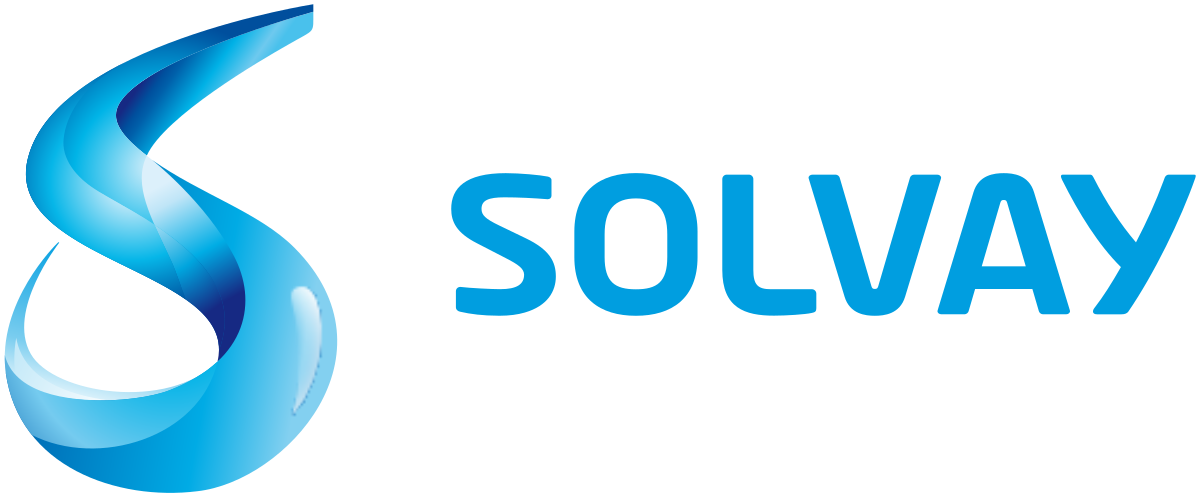 Confidential: R&D of high-performance graphene-based nanocomposites for anti-corrosion applications – wet route synthesis
Investigation of three different routes to produce water-based graphene suspensions
Characterisation of the suspension stability (Zêta potential, DLS)
Manufacture of graphene-based nanocomposite films
Permeation tests and mechanical characterisation (DMTS) of said nanocomposites
Intern Student Year 4

R&D of gold nanowires growth via dielectrophoresis for biosensors application
Preparation of gold microelectrodes via a lithography and physical vapour deposition process
Work in a yellow light clean-room
Electrochemistry of gold nanoparticles
Analysis of the nanowire geometries by SEM
Intern Student Year 3

Research in computational biology to design an energy force field for proteins
Compute the energy of the 20 standard amino-acids
Develop Perl scripts and Fortran90 functions to generate amino-acids conformers
Predict the energy of conformers using a Kriging model for machine learning
Predict the energy of proteins and validate mathematical models of the force field
Key Skills
Six-Sigma Black Belt Tools
Lean Manufacturing
Project Leadership
Quality Function Deployment
Customer Interaction
Health and Safety
---
Other Skills
Languages:
French (Mother tongue)
English (Fluent)
Spanish (Fluent)
German (A2 - conversational)
Mandarin (Learning)
Coding:
VB6/VBA
VB.net
Python
HTML5
CSS3
Javascript
PHP
SQL
AngularJS
IT software:
Word
Excel
Powerpoint
Access
Photoshop
Anaconda
Education
Engineer in chemistry specialised in material science (MSc)
Theoretical knowledge and laboratory experience in metallurgy, chemical engineering and in polymer and ceramics science. Familiarisation with conventional characterisation and testing techniques (XRD, SEM, XFM, AFM, SFX, mechanical testing, etc.)
Intensive courses in chemistry, physics, and mathematics (BSc)
Lycée Lavoisier, Mulhouse, France
Sep 2007 - Jun 2009
Intensive courses in chemistry, physics and mathematics as pre-requisites to prepare for the competitive entrance examinations to French chemistry engineering schools ("Grandes Écoles")
General and industrial processes chemistry (A-Levels)
Lycée Louis Vincent, Metz, France
Sep 2005 - Jun 2007
Baccalauréat with the highest honours (equivalents to A-levels in Chemistry, Physics, Mathematics)
---
Awards
Fourth place at the National contest of chemistry - 2007
Contest organised in two stages: Only the best chemistry major from each high school was invited to take part of the contest. The first stage consisted of a 6-hour examination (non-stop) with three different topics, general, organic and industrial process chemistry. The 12 best students were shortlisted to take part of stage 2. Stage 2 is an experimental 6 h examination in the laboratory. Only the 6 best students were ranked at end of the contest.
Seventh place at the National Olympiads of Chemistry - 2007
Similarly, this contest is organised in different stages. I ranked seventh at the regional level.
High-performance graphene based nano-composites for anti-corrosion applications
Fluorinated polymers and graphene oxides
Co-coagulation, sonication, centrifugation press-moulding
DMTA, DLS, Zêta-potential measurement, permeation test
Context
Corrosion is a recurring issue causing serious damages to various infrastructures in chemical plants and public facilities . The cost of corrosion worldwide is estimated to around 2.2 trillion US dollars, which can also be pictured as 5 tons of steel disappearing each second in the world. In addition, the evolution of the cost of metals (Figure 1) compels firms to invest in corrosion protective measures to keep maintenance costs low. The oil and gas industry is particularly affected, due to the corrosive nature of the chemicals transported via pipelines. The depletion of easily-accessible fossil fuels pushes this industry to dig deeper into the sea bed, where oil is significantly more corrosive due to its higher sulphur content. As a result, pipes used for oil extraction suffer from a short service life.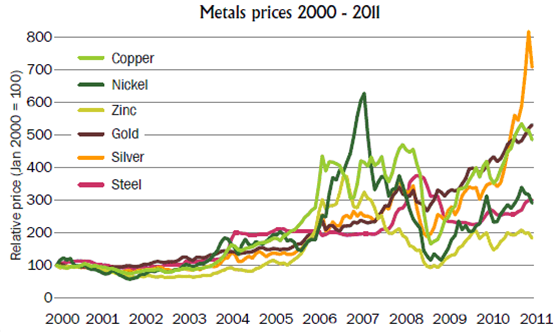 Opportunities
Nanotechnologies are considered as a major driver towards the next industrial revolution. The recent breakthrough in graphene production appealed industrials to massively invest in new technologies that were previously deemed to costly. Graphene is known for its exceptional electrical conductivity and mechanical properties, but also for its permeability to chemicals (Figure 2). Solvay as world-leader in fluorinated polymers decided to invest in the development of fluorinated-graphene nanocomposites to satisfy a broad range of customers encountering various corrosion issues.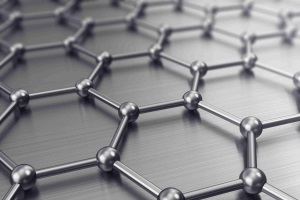 Objectives
The objectives were to reduce the permeability by at least a factor 2 compared to the matrix polymer (without graphene) while keeping similar mechanical properties. To reach these challenging objectives, three routes to graphene were explored for a given polymer matrix.
My Contributions
Investigated different routes to produce graphene nanocomposites
Designed experiments to determine the impact of the key formulation and process parameters
Characterised a variety of samples using DLS, DMTA, DSC and SEM/TEM
Compiled and interpreted the results to move towards optimised conditions
Further developed a cost-effective route to produce graphene/graphene oxide materials
Documented the results obtained in a report
How it's made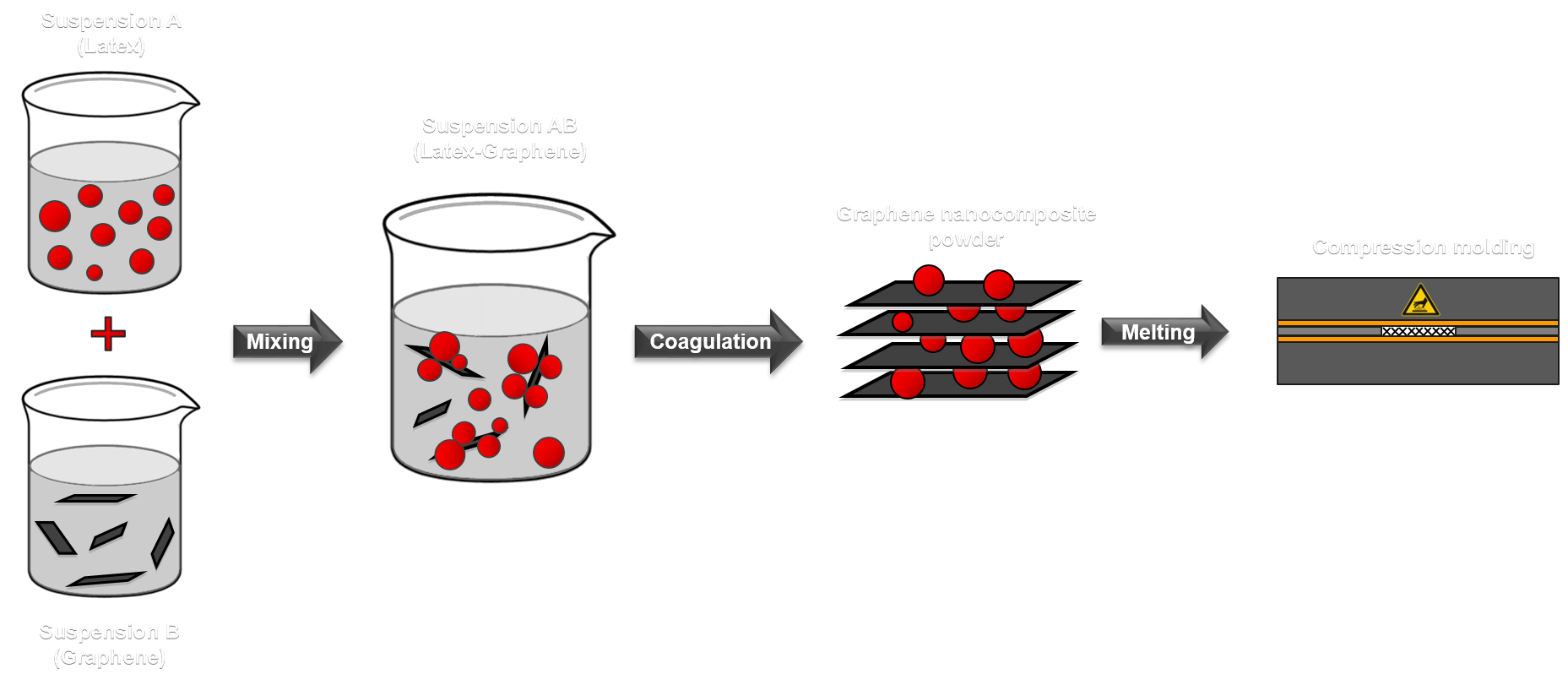 Step 1
Suspension (A) consisted of a latex of fluorinated polymers manufactured in-house with good barrier properties compared to common polymers. To prevent a premature coagulation of suspension (A) surfactants are used. Suspension (B) consisted of a suspension of graphene sheets in water. In this project the water-based graphene suspension were produced via three distinct procedures
Step 2
Suspension (A) and Suspension (B) were added and mixed together to form a so-called suspension (AB) where the latex spheres covers the graphene sheets, the surfactant present in the latex prevent the coagulation of suspension (AB)
Step 3
Suspension (AB) was coagulated using acid or inorganic salts, the coagulum was separated from the water and thoroughly washed to remove any coagulating agent or surfactant remaining. The coagulum was the graphene nanocomposite powder
Step 4
The nanocomposite powder was then dried following a precise drying procedure and then placed in a mould to be compression moulded.
*Note: The details related to this procedure have been based on the information available in Patent WO2013127712 A1. This research was funded by Solvay S.A. as part of my final year internship at the ENSCL.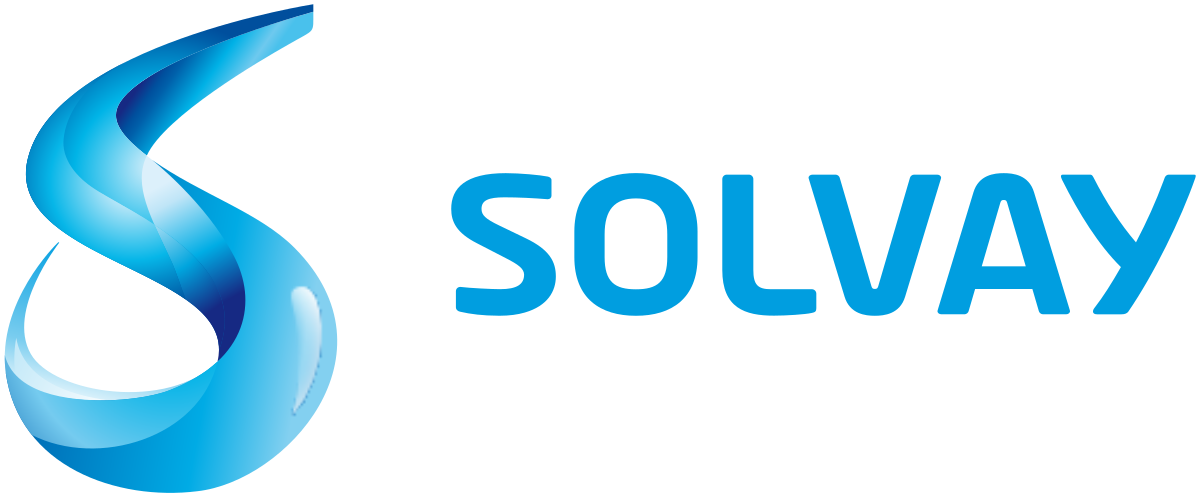 Elaboration of gold nanowires via dielectrophoresis for biosensor applications
Gold nanoparticles in suspension, gold printed circuit
Spin-coating, lithography, chemical vapour deposition (CVD), dielectrophoresis
SEM, impedance spectroscopy, optical microscopy
Context
Technology has undoubtedly changed every aspect of our lives, especially over the last two hundred years where people have been continuously tinkering, designing, and exploring in an attempt to unlock the mysteries and complexities of the human body. Over time, machines began to play a larger role in medicine, as innovators developed new and better ways to diagnose malfunction such as diabetes and epidemiological disease like swine flu. The lack of reliable and accurate devices to detect early diseases or harmful molecules in body fluids results in delays to administrate the right treatment to patients.
Opportunities
Nanotechnology is a very promising solution to produce a device capable of detecting, identifying, and quantifying biological substances in body fluids at very low concentration. Biologists, chemists and physicists, all together are keen to find solutions to make the life of suffering patients better and more comfortable. Nano-biosensors are one potential solution to this problem. The first step toward a bio-sensor is the growth of the nanowires: the backbone (Figure 1). Metallic nanowires can be obtained through diverse routes, like chemical vapour deposition, nanolithography and dielectrophoresis (DEP). Therefore, dielectrophoresis is one method that enables to grow nanowires in vivo. However, the reproducibility of the process is poor and requires further developments.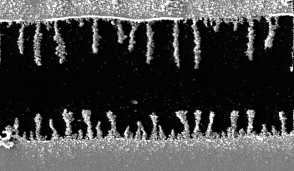 Objectives
The main objective was to improve the reproducibility of the growth of gold nanowires via dielectrophoresis exploring the effect of the viscosity. Afterwards, the study has been extended to the electrical frequency and voltage, and the temperature of the medium.
My Contributions
Reported and suggested different ideas to improve the reproducibility of the growth of nanowires
Produce gold printed circuit from scratch starting from a microscope cover-slip. The process involved spin-coating, baking, photolithography, developing and CVD technologies
Designed experiments to determine the impact of the key formulation and process parameters
Characterised a variety of gold nanoparticle suspensions via impedance spectroscopy. Examined nanowire geometries via SEM
Compiled, interpreted and reported the results
How it's made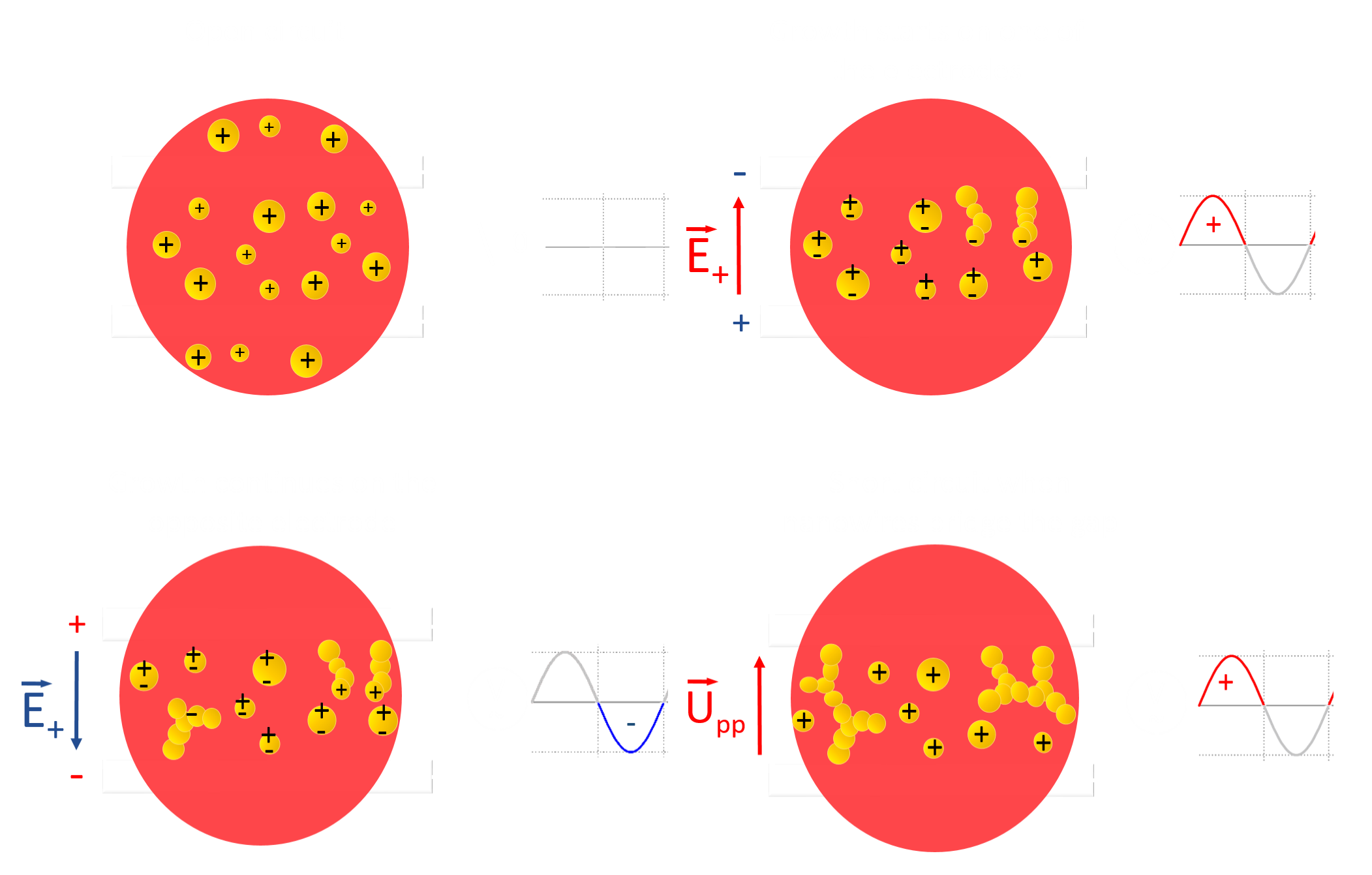 Step 1
A drop from a gold nanoparticles suspension (pink colour) was placed on the gold micro-electrodes. The gold particles were suspended in water and stabilised with tannic acid and a tri-ester potassium citrate giving a positive net charge to the gold particles (in yellow). The different process parameters were set. This includes the frequency, the peak-to-peak voltage, the temperature. The temperature was controlled with a Peltier element. Suspensions with different viscosity were tested.
Step 2
When the circuit is closed, a difference of potential between the two electrodes is created. In presence of an electric field the Au-NP is polarised and because its dielectric constant is lower than the one of water (medium), a positive net force oriented in the direction of the electric field is created. This force is called the dielectrophoretic force. Particles are aligned along the field lines and joined. The nanowire has started to grow.
Step 3
When the voltage alternate from positive to negative, the electric field orientation is switched over and so it the dielectrophoretic force. The wires grow on the other side of the electrode. Nanowires already grown are now part of the electrode and modify the field lines by creating a point of convergence where the field is more intense
Step 4
After multiple voltage inversions, nanowires were grown. After a certain time, a nanowire bridged the gap between the electrodes resulting in a short circuit and in sudden increase of the peak-to-peak voltage. At this point the trial was stopped.
Disclaimer: This research was funded by T.U Dresden as part of my fourth year intership in 2011.


Melt-spun and sintered Metal fibre networks for Lead-Acid Battery (MEMLAB)
Titanium and aluminium fibres, lead and others low-melting point metals
Sintering, electroplating, sol-gel coating, electronics
SEM, XRD, electrocharacterisation, mechanical testing
Context
The automotive industry is constantly making efforts to improve existing technology in order to manufacture more robust, more reliable and more energy-efficient cars. One major area of improvement is the reduction of the overall weight of the car (Figure 1), this would result saving energy, minimising brake and tyres wear, last but not least, lower CO2 emissions and improved fuel consumption. To put things into perspective, eliminating 2-3 kg from the 40 million automotive transmissions manufactured that same year would save up to 125 million litres of petrol or 1.7 million barrels of crude. Apart from the engine, transmission or carrosserie, weight can also be cut down in current lead acid batteries by substituting a part of the lead with lightweight materials, this is even more significant for electric vehicle where the weight of the batteries can reach more than 100kg.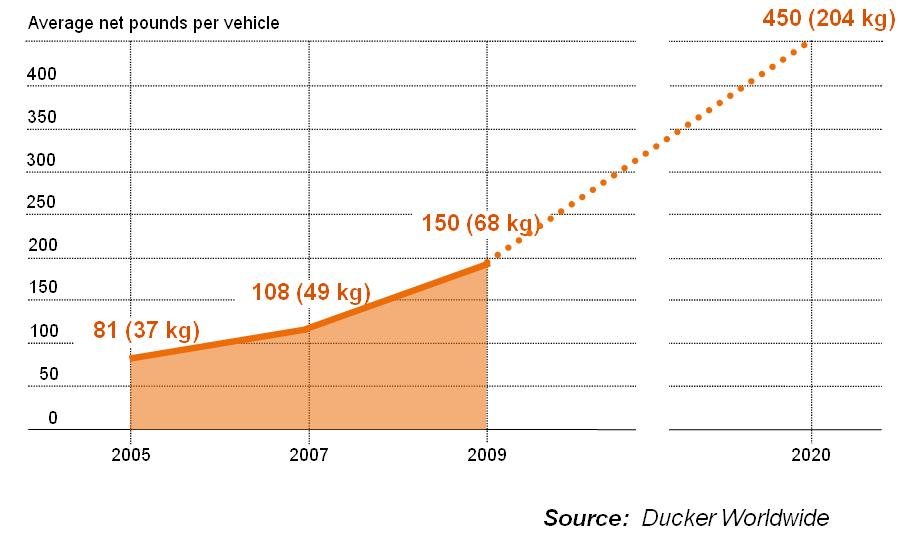 Opportunities
The MEMLAB battery is targetted for the electric vehicle market where conventional lead-acid batteries are suitable due to their excessive weight and low energy-density. This major drawback can addressed by substituting heavy lead alloy, used for the die cast grid and plate battery electrodes, with alternative lightweight and porous electrode materials. The material developed in the project is based on state-of-the-art fibre production technology to create metal fibre networks (MFNs). The major challenges of the project lie in:
The development of a process to produce robust titanium or aluminium MFNs (Figure 2) with a large surface area and enhanced porosity
Establishing a procedure to protect MFNs with a corrosion resistant layer and also supply the active material needed to undergo repeated charge-discharge cycles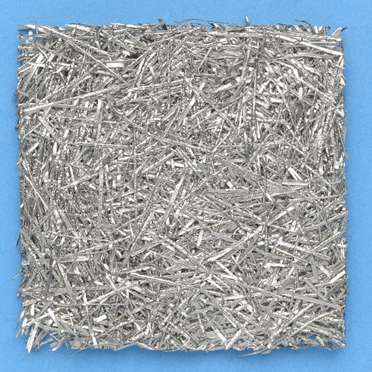 Objectives
The main project objectives are to achieve a 50% reduction in the battery weight and achieve 1000 charge-discharge cyles via the development of corrosion resistant and active lead coating.
My Contributions
Identified the ideal parameters for the production of sintered MFNs in relation with their mechanical properties
Establish procedures to deposit lead onto titanium based on sol-gel and electroplating techniques
Design a new electrical circuit (connectors) to fit the novel electrode structure (MFN)
Explore joining techniques to affix the MFNs to electrical circuit
Characterise mechanically the MFN (tensile and flexural test, hardness), Optical and electronic microscopy
Assisted the CAD designer to produce design drawings for jigging and battery parts
Liaise with the partners to report and receive updates to/from the partners
Prepared 2 extended abstracts and 2 posters for the LABAT conference 2014 held in Albena, Bulgaria
Taken part of the biannual project meeting held at the different partners sites
How it's made

Step 1
Scrap pure titanium (Gr. 1) was sourced from the aerospace or oil & gas industries as base material to manufacture the MEMLAB electrodes.
Step 2&3
The metal is melted with a plasma torch, and then a spinning and cooled profiled copper wheel is used to solidify and extract lengths of uniform metal fibres from the molten metal
Step 4
The fibres are randomly arrange to form a square (final dimension of the electrode). The fibres are placed in a vacuum furnace and run up at high temperature for few hours. The fibres are bonded via the sintering process.
Step 5
The sintered MFN then underwent successive treatment steps in order to deposit a lead layer that will provide the active material needed for the battery to work while protecting the titanium substrate. Two deposition processes were investigated electroplating and sol-gel. The electrodes are then assembled to form the MEMLAB lead acid battery
Disclaimer: The information gathered in this page were gathered the posters presented at the LABAT'2014 conference in Albena, Bulgaria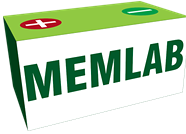 All glass mid temperature direct flow thermal solar vacuum tube (Soleglass)
Borosilicate glass, copper, aluminium
Numerical simulation, glass manufacturing, metal-to-glass sealing
Mechanical and thermodynamics testing, prototyping
Soleglass.eu (deprecated)
Context
Overall goals of Sustainable Energy Europe, the body appointed by European commission is to decrease the EU dependence on foreign energy sources and transform Europe into a low-carbon economy so to increase its energy security. The future landscape of European energy demands and supply will have to make much greater use of new renewable energy sources and focus more upon energy-efficient methods to achieve the European 20/20/20 goals. As heat accounts for 49% of the overall European Union final energy demand, the renewable heating sector will have to make a major contribution in order to reach the renewable energy target (Potential of Solar Thermal in Europe, ESTIF – European Solar Thermal Industry Federation). Compared with other forms of renewable energy, solar heating contribution in meeting global energy demand is, besides the traditional renewable energy like bio mass and hydropower, second only to wind power, and has a much larger contribution than photovoltaic.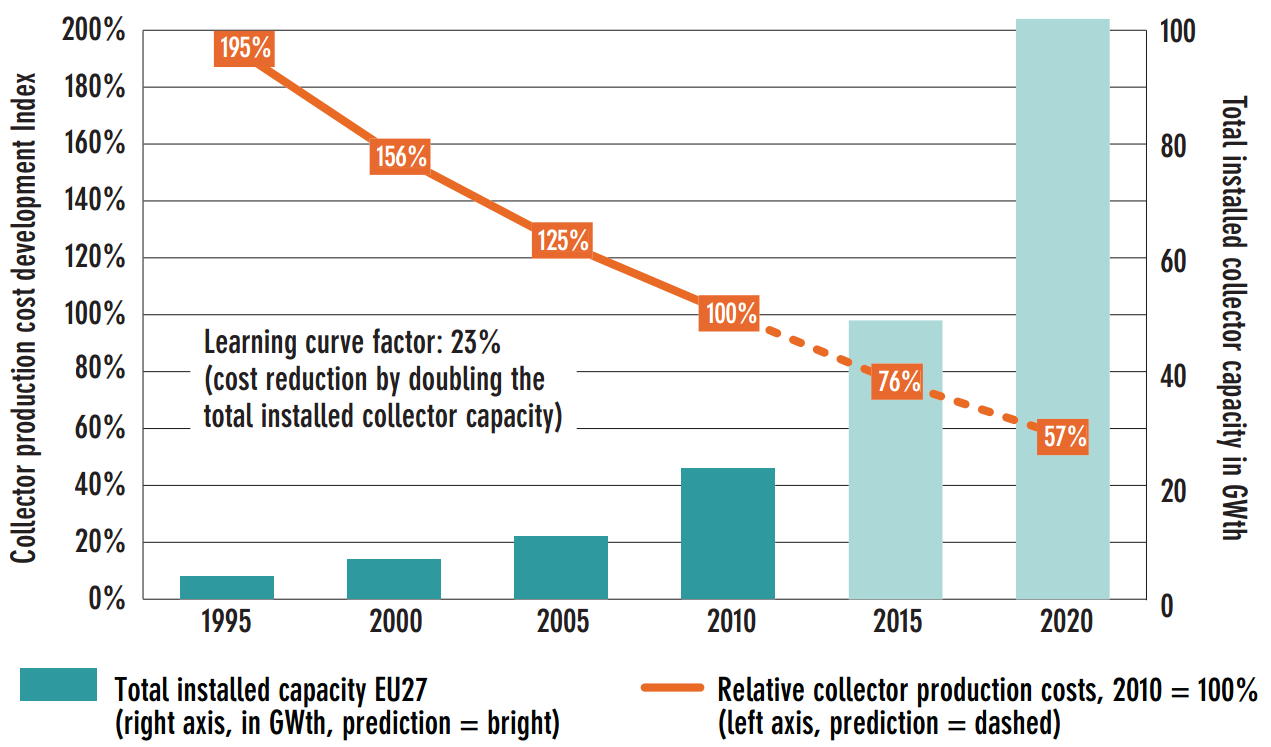 Opportunities
Thermal solar is a rapidly growing global market at all levels, indifferently whether it is related to the application field or temperature levels. The mid temperature range in Thermal Solar applications, from 100°C up to 300°C, is one with the highest market potential. Solar thermal heat generation in mid temperature range is combinable with a whole series of power generation, industrial and home applications as:
Industry processes heat
Solar Cooling and Heating, residential and service
Solar power plants
However, the implementation of the solar thermal technologies in the mid temperature application range today is limited, because of lack of reliable products and relatively expensive technologysolutions, primarily:
solar tubes
collectors and/or concentrators
One of the major existing products limitation is complex vacuum retention technology for mid/high temperature range and subsequently the high product cost and also the glass-to-metal seal

Objectives
The aim of the project is to construct a vacuum tube utilizing and combining the best features and advantages of both systems described previously, suitable for medium temperature range.
supply the heat in the temperature range 100-300°C
ensure the reliable vacuum retention and ensure tube efficiency
decrease initial material cost for the solar tube production
abate tube assembly costs
Taking in account all reasons mentioned in project objectives All Glass Tube will be developed in two variants:
1) SOLEGLASS-L for lower medium temperature range (100-160°C) to be applied with related CPC (Compound Parabolic Concentrator) collector
2) SOLEGLASS-H for higher medium temperature range (160-300°C) to be applied with related CSP (Concentrated Solar Power) collector
My Contributions
Identified the state-of-the-art of compact heat exchangers
Established a standard test specification procedure to test heat exchangers
Assisted with the manufacture and the metallography of the heat exchanger
Attended the Heat exchanger action group (HEXAG) and process intensification network (PIN) meetings in Newcastle, UK in 2013 and 2014
Liaise with the partners to report and receive updates to/from the partners
Taken part of the biannual project meeting held at the different partners sites Development and demonstration of compact, multi-source heat eXchanger technologies for Renewable energy applications (RenewX)
Stainless steel, copper, aluminium
Numerical simulation, phhotochemical etching, vacuum diffusion bonding
Leak testing, thermodynamics testing
Context
There are over 200 million households in Europe whose combined domestic heating needs account for around 30% of Europe's energy demand. Reducing this will be essential if Europe is to achieve ambitious emission reduction targets (i.e. 2020 targets) and decrease our excessive reliance on imported energy. The clear solution to these two problems is to increase the amount of renewable energy used, an ambition at the heart of much recent EU legislation, of which new Heat Pump systems are a key enabling technology
Opportunities
Despite the recent success of the European heat pump industry there are still several major challenges to overcome and opportunities that need to be exploited. (Figure 1). Despite significant incremental technological progress (i.e. compressor technology, refrigerants, valves), heat pumps still command a price premium compared to modern condensing boilers. If no subsidies are available, this means that a heat pump (when competing directly with gas) must significantly outperform gas based alternatives, which is difficult as the gas price typically ranges at 1/3 of the price of electricity per kWh. Furthermore, compared to ground source heat pumps, little changes have been made to the conventional finned tube heat exchangers used in air source heat pumps. The latter have much wider applicability on a European scale. The main project objectives are as follows:
Increase efficiency and smaller footprint of the evaporator (compact heat exchanger design)
Ability to utilize secondary or event tertiary energy sources to complement the air side
Increase the Seasonal Performance Factors (SPF) which will improve the return on investment for consumers and hence attractiveness of EU air based heat pump systems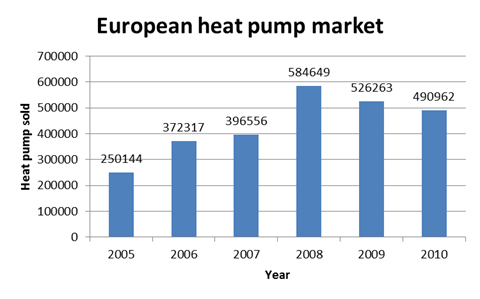 Objectives
RenewX project aims at developing and demonstrating a novel and competitive heat exchanger technology platform enabling the integration of secondary or tertiary energy sources and manufacturing processes that will enable increased market penetration of European-made heat pump systems.
My Contributions
Identified the state-of-the-art of compact heat exchangers
Established a standard test specification procedure to test heat exchangers
Assisted with the manufacture and the metallography of the heat exchanger
Attended the Heat exchanger action group (HEXAG) and process intensification network (PIN) meetings in Newcastle, UK in 2013 and 2014
Liaise with the partners to report and receive updates to/from the partners
Taken part of the biannual project meeting held at the different partners sites Development of a force field to compute the ab-initio energy of amino-acids
Computer pools, Machine learning, Vibrational analysis, Perl and Fortran 90 programming
Context
The rise of computers in 1950 and the exponential growth of computer processing power (Moore's law - Figure 1.) have unlock new possibilities for scientist to run the most complex and time consuming mathematical algorithms to predict and understand complex and sophisticated chemical processes. The progress of technology has open a new door to a new type of science, computational quantum chemistry where the prediction of phenomenon become possible
Opportunities
Computer predictions offer an opportunity to biologists and chemists to comprehend the reactivity of large and multifunctional molecules such as protein-ligand interactions in the human body with the objective to develop new drugs. The development of mathematical models to predict the activity of drugs on certain proteins offers insight where laboratory experiment is ambiguous, impossible, hazardous, time-consuming or just too costly.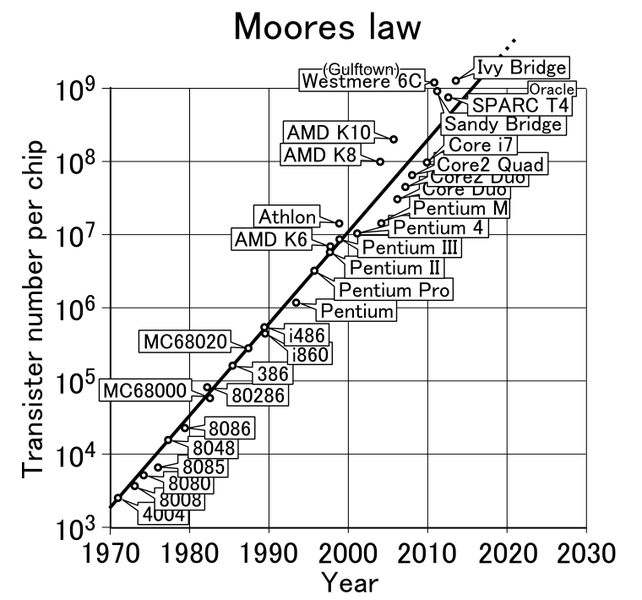 Objectives
To establish a reliable and accurate force field (mathematical equation) for the prediction of the ab-initio energy of amino-acids or proteins
My Contributions
written several file manipulation scripts in Perl
coded scripts to generate new amino-acids conformers based on the rotation of the dihedral axis
developed a code to compute the atomic local frame of atom in molecules
rewrite code to compute the normal mode frequencies
generate distorted structures to feed in the krigin model for the machine learning (prediction)
Disclaimer: This research was funded by Manchester university as part of my third year internship in 2010 at the ENSCL


Turbo Annonces - Automation software to list classified ads
Age at Launch:

21 years-old

Programming language:

VB6

Years active:

2011-2014

Status:

Self-employed (France)

Addressable market:

Online shop owners
Origination
As a student, I used to undertake occasional jobs to make some pocket money, such as private tuitions or providing outcall computer troubleshooting services. My services were mostly promoted through a classified ad website called Leboncoin. One day, I received a request from an online shop owner who needed help with listing thousands of products on the Leboncoin platform. Unfortunately, at that time, there was no API available to automate the process or upload the listings in bulk. Therefore, the only option was to manually transfer the details and images of each listing from the online shop's website to the Leboncoin platform, which could take around 2-3 minutes per ad. Automating the process seemed like the most logical solution.
Opportunity
It was evident that the current process of manual listing creation was not only time-consuming but also prone to errors, making it an inefficient method. In light of this, it became imperative to develop a software solution to speed up the task. The original gig involved publishing 1300 listings at a rate of 0.25 euros per listing, which would take approximately 65 hours to complete manually. Hence, it made practical sense to create a prototype software that could automate the process, thereby reducing the time and effort required. Additionally, the developed software could be marketed to other online shop owners seeking to enhance productivity and visibility while minimizing costs associated with manual labour.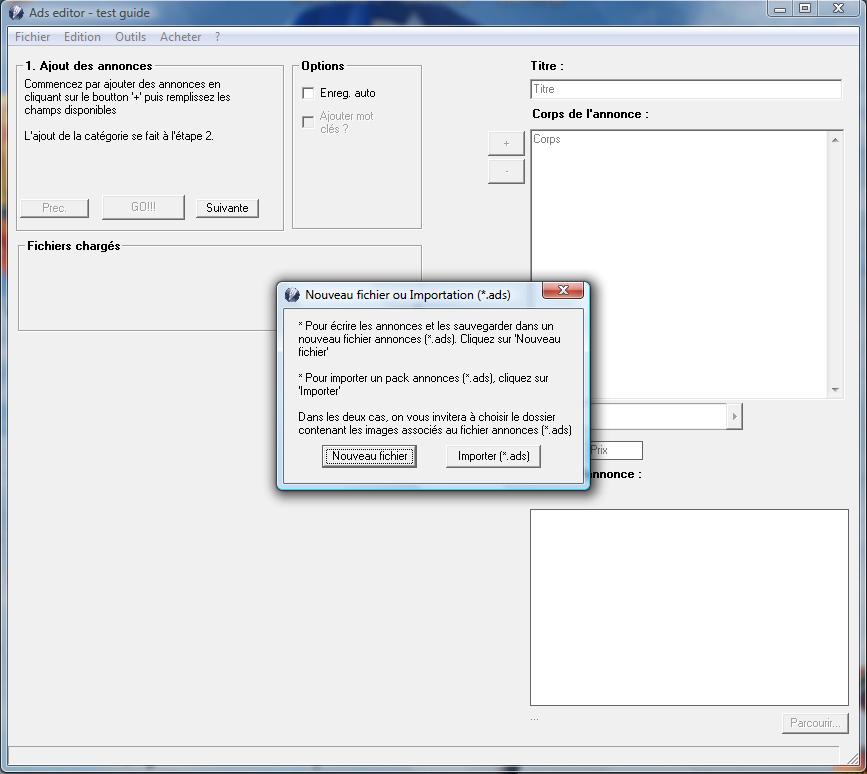 The Software
The initial application mainly focused on automatically posting listings to the Leboncoin website. As development shifted to commercialisation, the application became a suite of applications with 4 distinct applets
1. The spider crawler - It was a bespoke application that crawled the online shop listings and packaged the data into a listing file (*.ads)
2. The listing editor - This applet would allow the customer to edit listing data, for example predict the item category from the description, edit the price, title and linked associated images
3. The Poster - This applet would simply automate the listing process to LeBonCoin.
4. rePoster - This application would resubmit automatically listing that failed the approval process. LeBoinCoin usually rejected duplicate or close duplicate listings. In most cases, repeatedly submitting the listing through brute force would eventually result in its approval. The software achieved this by extracting the resubmission link from the customer emails, which were accessed through Outlook or Windows Mail.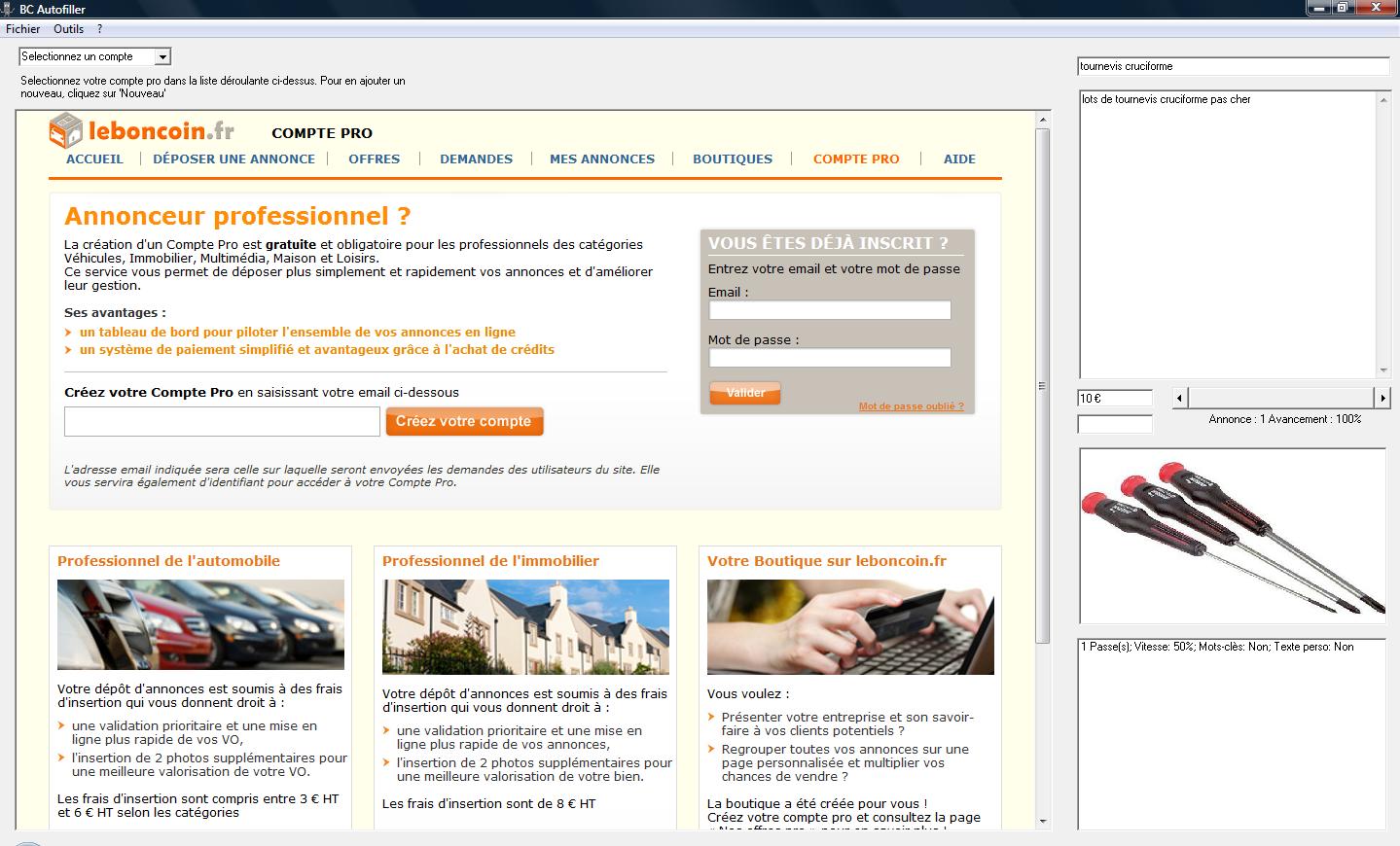 Key developments
Develop Turbo Annonces' website
Update the suite to create/manage Ebay Stores and upload listings
Implementation of additional chargeable extension modules (i.e. Multiple picture module, paid listing module)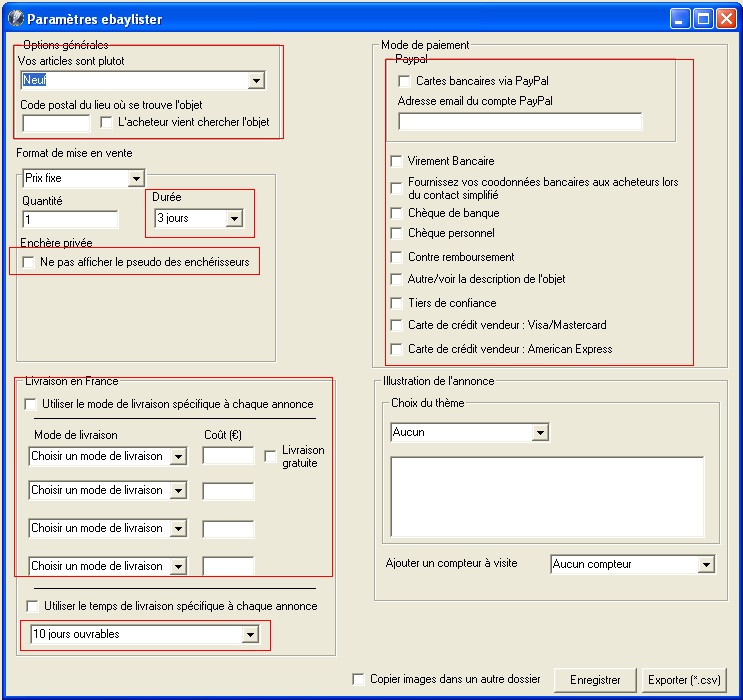 Downfall
The initial setback that the suite encountered was the alteration in the Leboncoin platform's policy. Initially, the platform had no limitations on the number of listings per account. However, this changed later on, and individual accounts were limited to 5-10 listings, while professional accounts could list more items but were required to pay a fixed fee based on the item type (ranging from 3-8 euros). This resulted in a significant reduction in the suite's total addressable market and value-for-money in general. Furthermore, Leboncoin enhanced its approval process, resulting in a significant number of listings being rejected. To mitigate bot activity, they also introduced a captcha feature.
Initially, the approach was to discontinue support for the Leboncoin platform and instead focus on expanding support for eBay Stores. I initiated this strategy, but after six months of intensive work, I realized that catching up with the competition would require significant resources, and I was unable to dedicate the necessary time to this project at that time. As a result, in 2014, I decided to relinquish my self-employed status and can the project.
Lessons Learnt
VB6 was not the adequate programming language to develop such far-reaching project as it is too archaic for scalability and to mine data. (VB6 was the only language I could program in at the time.)
Developing a software that plugs into a 3rd-party website is accepting to be at the mercy of policy changes which can render a software completely useless.
As my first try at commercialising a software suite, I understood that error logging/management was paramount, the importance of UX/UI in software design and beta testing.
Citylife Nottingham Ltd. - Events and Trips for international students
Age at Launch:

25 years-old

Years active:

2016-2019

Status:

Limited company

Addressable market:

International and Erasmus students
Origination
During my first year in Nottingham, UK, I was eager to socialise and make new friends. To this end, I attended a Bar crawl event, where I met Seb and Simon, who were organising the event. It was one of their first events, and after discussing for a while, I proposed that we join forces since I had prior experience running events, mainly during my time in Cambridge. Initially, my role was to act as a representative, selling bar crawl tickets, as the business expanded to include additional events like Meet&Speak's and trips. In January 2016, Citylife Nottingham Ltd. was officially established, and by June 2016, I became one of the acting CEOs. At its peak, Citylife Nottingham was running four weekly events and international trips such as an 8-day long Morocco trip and a Euro Trip.
Opportunity
The opportunity was clear, competition was quasi-inexistent for international student events in a city with more 110k students (15k were non-UK). Our direct competitor 'Viva la fiesta' was running for a number of years but had low customer satisfaction due to poor execution. The business quickly gained market share forcing Viva la fiesta to fold in Nottingham. Citylife Nottingham expanded to Leeds and Manchester in the following years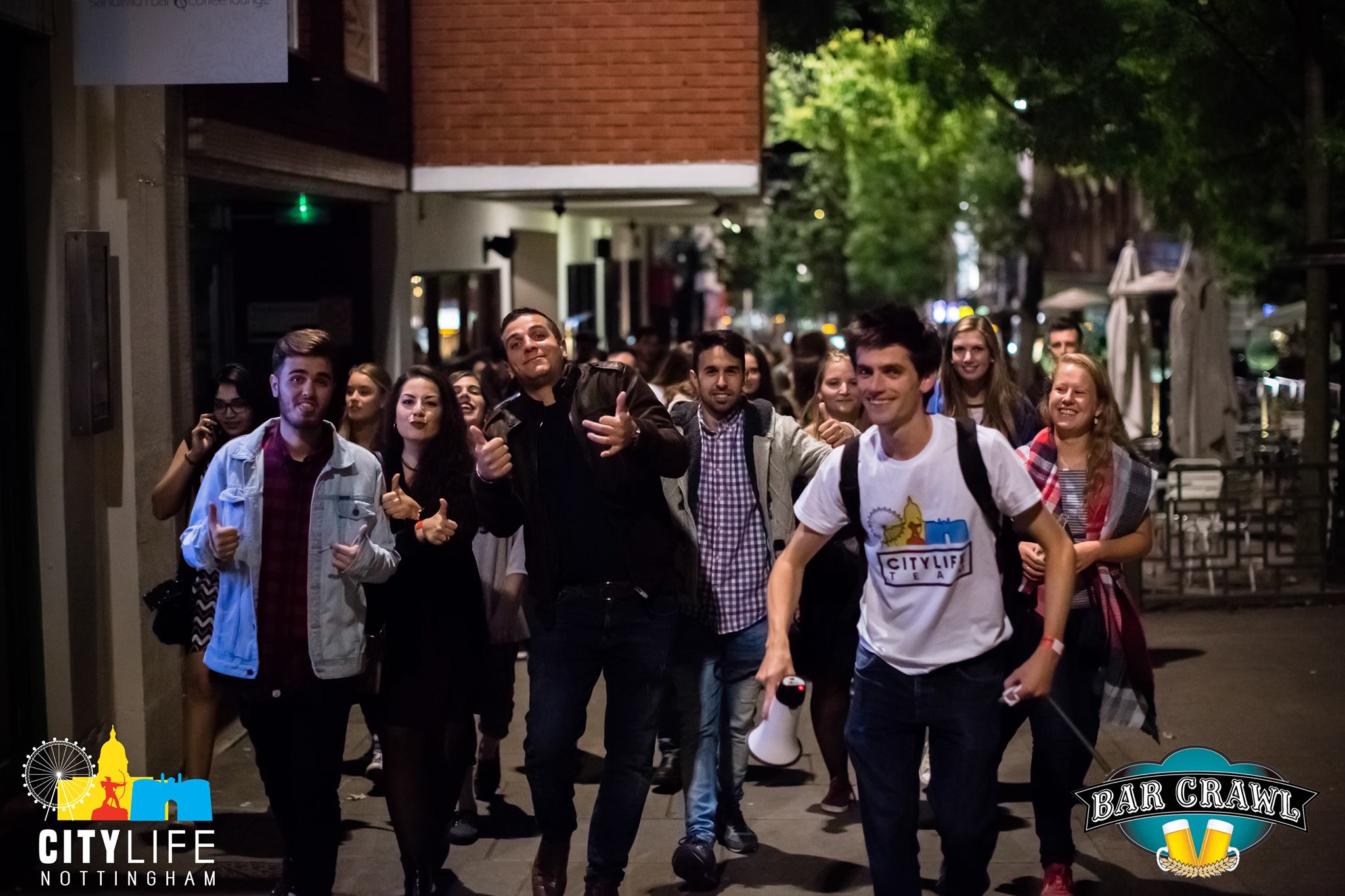 Our offer
Parties which included bar crawl and private parties for international students
Free events such a Meet&Speak (Themed Social event with free food). Meet&Dance, Meet&Bowl, Meet&Skate and Meet&Laser. All Meet&Something were 100% free for Citylife card holders
UK trips: Coach trips round the UK to destinations including Bath&Stonehenge, Oxford, Cambridge, York, Edinburgh, Conwy&Snowdonia, Peak District, Liverpool, Lake District and Brighton.
International trips: Euro trip from Paris to Amsterdam via Brussels and Bruges, Morocco round trip and Ibiza weekender
General help to assist International students settle in the UK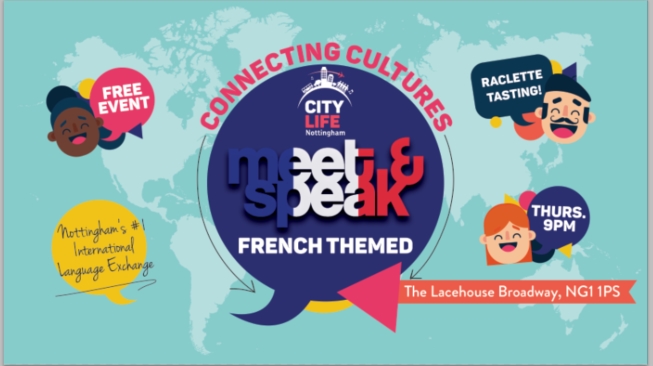 My main contributions
As an acting co-CEO, I had the opportunity to overview the broad business operations from preparing trips, to launching events and developing technical tools to run our marketing strategy
The Citylife card: was a loyalty card offering our members 15% discount to all our events, exclusive discounts at local restaurants, bars and nightclubs, and free access to chargeable events for non-members. The card was sold £10 for a semester, £15 for 2 semesters. I led that project from start to end. It ranged from building partnerships with local businesses, designing and printing the card to setting up our ticketing platform.
The entertainer: My role at the events was to bring everyone together and making sure our customers were having a blast. I had the chance to lead a 400-strong crowd of festive and inebriated students at bar crawls and a 7-day long trip around Europe.
The programmer: Once more, my programming skills were put to good use to automate some tedious tasks. Most of our marketing was pushed on Facebook via groups and ads. The initial strategy was to create custom Facebook accounts and randomly add international students as friends. We could easily reach the maximum limit of 5000 friends. Subsequently each marketing profile would add people to 'International Student'-themed Facebook groups. Creating a script to add people in bulk was not excessively challenging and saved a lot of time.
The event creator: We constantly had to imagine new event concepts to attract a different crowd and expand our reach. We organised a few treasure hunts round the city, or a pre-bar crawl event sponsored by Taco Bell. Meet&Speak Specials focused on one country and its traditional food.
Downfall
The main issue with this type of business was scale. There were very little opportunities for economies of scale. The second issue was the over reliance on Facebook for advertising and the fact that most international students only stay 1 or max 2 semesters. This meant that marketing efforts had to constantly be renewed with no options to capitalise on previous effort.
In June 2018, I decided to step down from my position of co-CEO as I ambitioned to focus on something different and more scalable. In 2020, the Covid-19 pandemic happened and Citylife had to pause all its operations. To this date, it is unclear if Citylife UK will resume its operations.
Lessons Learnt
It is a good start to have profitable business but potential avenues for scaling is crucial
The business had 3 acting CEOs which does not always facilitate decision making